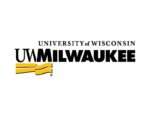 Website University of Wisconsin, Milwaukee- Department of Psychology
FACULTY POSITION in CLINICAL PSYCHOLOGY- THE UNIVERSITY OF WISCONSIN-MILWAUKEE
The University of Wisconsin-Milwaukee (UWM) Department of Psychology invites applications for a tenure-track position in our APA-accredited Clinical Psychology Program. The appointment will be made at the rank of Assistant Professor. UWM is a Carnegie Research 1 institution. The Clinical Psychology program is a member of the Academy of Psychological Clinical Science. The department has rich collaborative connections with the Milwaukee community and area hospitals (e.g., Medical College of Wisconsin, Children's Hospital of Wisconsin, Rogers Memorial Hospital, Milwaukee VA Medical Center, LGBTQ+ Community organizations).
We are planning multiple hires in the next few years spanning the areas of health equity research and clinical neuropsychology. We will fill one position in either of these areas this year.
For the position in health equity research (broadly defined) we seek to hire a candidate whose research program is focused on diversity, equity, inclusion, and justice in mental health. This could include, but is not limited to, investigation of factors leading to, maintaining, and/or exacerbating inequities in mental health or access to care; risk and resilience factors related to systemic oppression, marginalization, and discrimination; social drivers of mental health; research programs with a focus on populations affected by inequities (e.g., racial and ethnic minoritized individuals, LGBTQ+ individuals); culturally-affirming intervention or assessment approaches (e.g., cultural adaptations of existing approaches); dissemination and implementation science; community-engaged approaches, population health approaches, global mental health, and multiculturalism or multicultural education. These examples are not exhaustive and we envision a wide range of programs of research would match the position.
For the Clinical Neuropsychology position we seek to hire a candidate who can demonstrate excellence in research, teaching and mentorship. We welcome candidates with a wide range of research expertise in human clinical neuropsychology research across the developmental spectrum, although there are particularly strong collaborative opportunities in the department in the areas of child and adolescent neurodevelopment, longitudinal research, and neuroimaging methods (see details below). We are seeking candidates with teaching, research or clinical expertise in the areas of cultural neuropsychology, assessment, neuropsychological diagnosis and feedback, neuroimaging, and intervention techniques to contribute to our SCN/Division 40-listed predoctoral specialized training in Clinical Neuropsychology. Candidates must be license-eligible, while board-certification eligibility in neuropsychology is preferred (to bolster training environment) but not required. Students and faculty are actively involved in national neuropsychology organizations (e.g., APA/SCN, INS, NAN, EMA, WIN, Society for Black Neuropsychology, Hispanic Neuropsychology Society, ANST) and our predoctoral training model is aligned with current Houston Guidelines (and we aim to align with updated Minnesota 2022 Education and Training in Clinical Neuropsychology guidelines). Collaborative relationships with neuropsychology/neuroimaging departments in the wider Milwaukee area are encouraged and opportunities to conduct assessments and supervise training in our Psychology Clinic are available.
For candidates in either area we see possibilities for a scholar to connect with our current research at many methodological levels. Our program and department have current strengths in the areas of neuroscience and health psychology, including affective and anxiety disorders, emotion, substance use and addiction, trauma, interpersonal violence, social and structural factors contributing to health inequities, disinhibition and impulse control, aging, pediatric and adolescent psychology, and developmental disabilities. UWM is also a research site for the landmark NIH-initiative, the ABCD Study (https://abcdstudy.org/), which is the largest long-term prospective study of brain development and child and adolescent health in the United States. While we are especially interested in candidates with strong potential for collaboration with existing department faculty, the population of interest for the current position is open.
Applicants must have a Ph.D. (completed by August 2023) in Clinical Psychology or related field. We strongly encourage applications from candidates who are from historically excluded groups in academia and from all candidates who are committed to fostering a diverse and inclusive academic community. Preference will be given to applicants with strong potential for extramural funding, demonstrated research productivity, post-doctoral training, excellence in graduate and undergraduate teaching, and the potential to collaborate with current faculty. The successful candidate is expected to contribute to the graduate Clinical Psychology curriculum by conducting clinical supervision of graduate students in our in-house Psychology Training Clinic and teaching graduate coursework. Candidates will also teach at the undergraduate level. Applicants must be licensed or license-eligible in Wisconsin.
Applications will be considered beginning November 18, 2022 until the position is filled.  All applications should be submitted online at http://jobs.uwm.edu/postings/35448.  Complete applications will include a cover letter, curriculum vitae, a statement of research interests, a statement of teaching interests, and a statement of commitment to diversity, equity, and inclusion. Candidates should arrange for 3 letters of reference confidentially uploaded by referees using the reference module. UWM is an equal opportunity institution committed to diversity.