Full Time
competitive compensation package USD / Year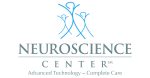 Website West Florida Medical Center Clinic, P.A.
We are looking for a full-time licensed life-span or adult Clinical Neuropsychologist to join a thriving and very busy multi-specialty organization, working directly with the Neuroscience Center, which includes 1 full-time Neuropsychologist and 5 full-time outpatient Neurologists. Our Neuropsychology department works closely with the West Florida Memory Disorder Clinic, which is contracted and partnered with MCC, and the State of Florida, Department of Elder Affairs. We also have a well-established referral base with neurologists, internal medicine providers, pain management clinics, neurosurgeons, and other providers throughout the region. Diagnostic categories are quite varied and most often include MCI and dementia, TBI, stroke, Parkinson's disease, seizure disorder, etc. There is also the availability of forensic work if desired. Currently we have 2 full-time psychometrists and plan to expand based on need. Take advantage of a GREAT opportunity. The structure of the practice allows the provider to be efficient and highly productive. We are a close and highly collaborative group that values work-life balance. NO weekends, NO inpatient responsibilities, and NO hospital call!
Medical Center Clinic is a progressive, physician-owned group with over 70 providers, 15 specialties, and over 400 medical professionals.  Our unique model gives our physicians and providers advantages over the traditional models.
Compensation Package May Include:
·         Competitive base income support
·         Bonus potential based on net profitability
·         CME/Business expense allotment         
·         Paid time off for vacation, CME attendance, and MCC approved holidays
Benefits:
·         Medical, Dental, Vision based on Employee's eligibility and election of benefits
·         Malpractice insurance
·         401k with company match
·         Cafeteria style benefits such as Life Insurance for you and your dependents, Accident insurance, Critical Illness insurance, Long-term Disability insurance, Hospitalization insurance and Accidental Death & Dismemberment insurance
Responsibilities:
·         Provide direct patient care under guidance of Neuropsychology Chairman.  
·         Provide neuropsychological assessment and testing for a wide range of neurocognitive conditions such as MCI, Alzheimer's disease, dementia, FTLD, Parkinson's disease, traumatic brain injury, multiple sclerosis, and memory/cognitive complaints stemming from other medical conditions and factors.
·         Order evidence-based testing and refer to specialist as required
·         Provide training, feedback, and clinical oversight for psychometrists to provide neuropsychology testing.
·         Document patient information and final reports in the Confidential Electronic Medical Record (EMR) in a timely manner.
·         Typical schedule will be Monday through Friday between the hours of 8am and 5pm.
·         Patient volume will vary, particularly as the schedule ramps up and the reason for the referral.
·         Expect to perform all assessments and testing with expectation to hire a psychometrist to fully support your testing after volume thresholds are met (expectation after 4 – 6 months maximum).
Education and Experience: 
·         A Ph.D. or Psy.D. in clinical psychology, counseling psychology, or neuropsychology from an APA accredited program
·         APA accredited pre-doctoral internship
·         Completion of, or in the process of completing, a 2-year post-doctoral fellowship in neuropsychology
·         Licensure in the state of Florida
·         New graduates are welcome and may be considered for this position
·         Experience using an Electronic Health Record (EHR) preferred
Live and work where others vacation!! Nestled in Florida's Panhandle along the beautiful Gulf of Mexico, Pensacola is home to 52 miles of the world's whitest beaches and is known as America's First Settlement, the City of Five Flags and the Cradle of Naval Aviation. Small enough to escape the hustle and bustle of the big city traffic jams and long commutes, yet large enough to offer championship golf courses, year-round sporting activities, arts, the symphony and museums to explore.
If you are looking for a good life, Pensacola is the place!
For additional information, or to apply, contact:
Caitlin Mayes, CMPE
Senior Vice President, Operations
Caitlin.Mayes@medmgtservices.com 
CELL 850.712.9808