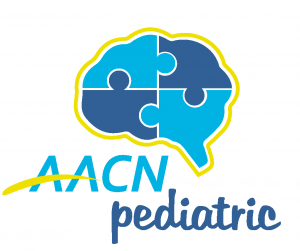 The Pediatric Special Interest Group of the American Academy of Clinical Neuropsychology (AACN Pediatric SIG) is a group of AACN members and affiliates who are building a "home" within the AACN that promotes clinical work with children.
Breaking that down a bit:
The American Academy of Clinical Neuropsychology (AACN) is a membership group that is dedicated to advancing the field of clinical neuropsychology and improving the care of people who see clinical neuropsychologists. Neuropsychologists with Active Member status are all board-certified by the American Board of Clinical Neuropsychology (ABCN) under the auspices of the American Board of Professional Psychology (ABPP). Individuals who are ABCN/ABPP-certified have passed a rigorous evaluation process to demonstrate their competence in clinical neuropsychology. Affiliates are professionals who have joined the AACN mission but who are not yet board-certified by ABCN. Student Members are trainees who have joined AACN. Both affiliates and student members enjoy many of the same benefits as full members, including discounts on journals, CE credits, and AACN conferences.
The Pediatric SIG is open to all interested AACN members, including affiliate and student affiliate members, at no additional cost. The Pediatric SIG is particularly focused on the interests of pediatric, child-clinical, and lifespan developmental neuropsychologists, as well as the children they see. While some people draw distinctions between pediatric, child-clinical, and lifespan neuropsychology, those distinctions vary from person to person. We use the shorthand term "pediatric" to include all of these, rather than creating yet another bulky acronym.
The AACN has already done a lot to help pediatric neuropsychologists, including offering more relevant CE credits than any other organization, adopting Child Neuropsychology as an AACN journal, ensuring a strong representation at the annual conference, and advocating for the larger field of clinical neuropsychology. The goal of the Pediatric SIG is to perpetuate and build upon that great work.
The AACN Pediatric SIG is a membership group, not a credentialing body. As long as members are contributing to mission of the AACN Pediatric SIG (building a home within the AACN that promotes neuropsychological work with children) and abide by the rules of the affiliated list-serve, we're proud to have them.